Submitted by

Anonymous (not verified)

on Wed, 10/18/2017 - 15:35
Wednesday, July 1, 2020 - 12:00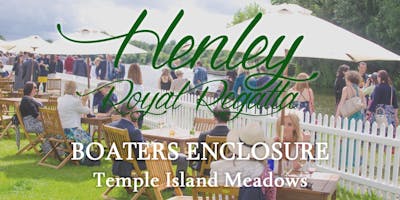 RG9 2LY
[node:field_venue_address]
Henley-on-Thames
RG9 2LY
GB
West Africa Casino are listing this event called Henley Regatta Hospitality - Boaters Enclosure Packages on 2020-07-01 11:00:00.
Eventmasters are delighted to offer official Henley Regatta hospitality packages at Henley-on-Thames in 2020. We look forward to furthering our success at Henley Royal Regatta, now with three incredible years under our belt. Secure your VIP experience: Buy online now, or call our hospitality team – 020 7989 6500.
Henley Regatta is undoubtedly a highlight of the British summer. Combining a sporting spectacle with an inviting social atmosphere, it excels in creating a quintessentially English event for all to enjoy. Attracting many thousands of guests annually, there is never a dull moment.
Renowned as one of the world's greatest rowing events, Henley Regatta, takes place over five days each July on the Thames. It attracts over 500 rowers from every corner of the globe to compete in over 200 races. The event is always a huge success.
A fabulously exclusive facility, the Boaters Enclosure undoubtedly represents an excellent choice for hospitality at the Henley Regatta. With stunning views of Temple Island and the starting line to savour, Boaters offers guests a novel corporate experience to enjoy. With its own unique atmosphere and ambience, the facility provides a splendid setting for which to spend quality time with your important clients and guests, with a beautiful backdrop of the Thames and rowing action.
Firmly established as a client favourite after making its debut in 2016, the Boaters Enclosure will return for the 2020 Henley Regatta, further refined and enhanced following the constructive feedback received from our valued clients.
Highlights:



A premium marquee facility on Temple Island Meadows, ideally situated next to the start line




A delightfully informal corporate environment from which to entertain VIP clients and guests



Boaters Enclosure – Henley Regatta Hospitality Package Includes:



Reserved table within a luxury marquee facility




Exclusive garden area and informal seating on the banks of the Thames




Spectacular views of Temple Island, the Oxfordshire countryside and the rowing




Coffee and pastries on arrival




Champagne and canapé reception




Complimentary bar throughout the day (excluding Champagne)




Four-course fine dining, including a cheese board with Port and Brandy




Fine wines to accompany your meal




Daily Gin cocktails – Mixologists on site




Afternoon Tea




Floral arrangements




Large TV's showing coverage of the Wimbledon Championships




Provisions of ladies' and gentlemen's cloakroom




VIP hostess service




Live musical performance




Chinawhite access on Friday and Saturday subject to availability (Additional cost)




Reserved car parking at the back of the chalet




Individually made Vegetarian options available



Please note all prices are per person and subject to VAT and availability at the time of booking.
If you are looking for a particular package or facility that isn't listed on our website, please call us on 020 7989 6500 with your specific requirements.
Your Venue Location On Google Map



Your map address Henley-on-Thames, RG9 2LY.
Your Google zip or post code look up is RG9 2LY




For more on Henley Regatta Hospitality - Boaters Enclosure Packages visit Eventbrite.